"Learning to learn": The Waldon Approach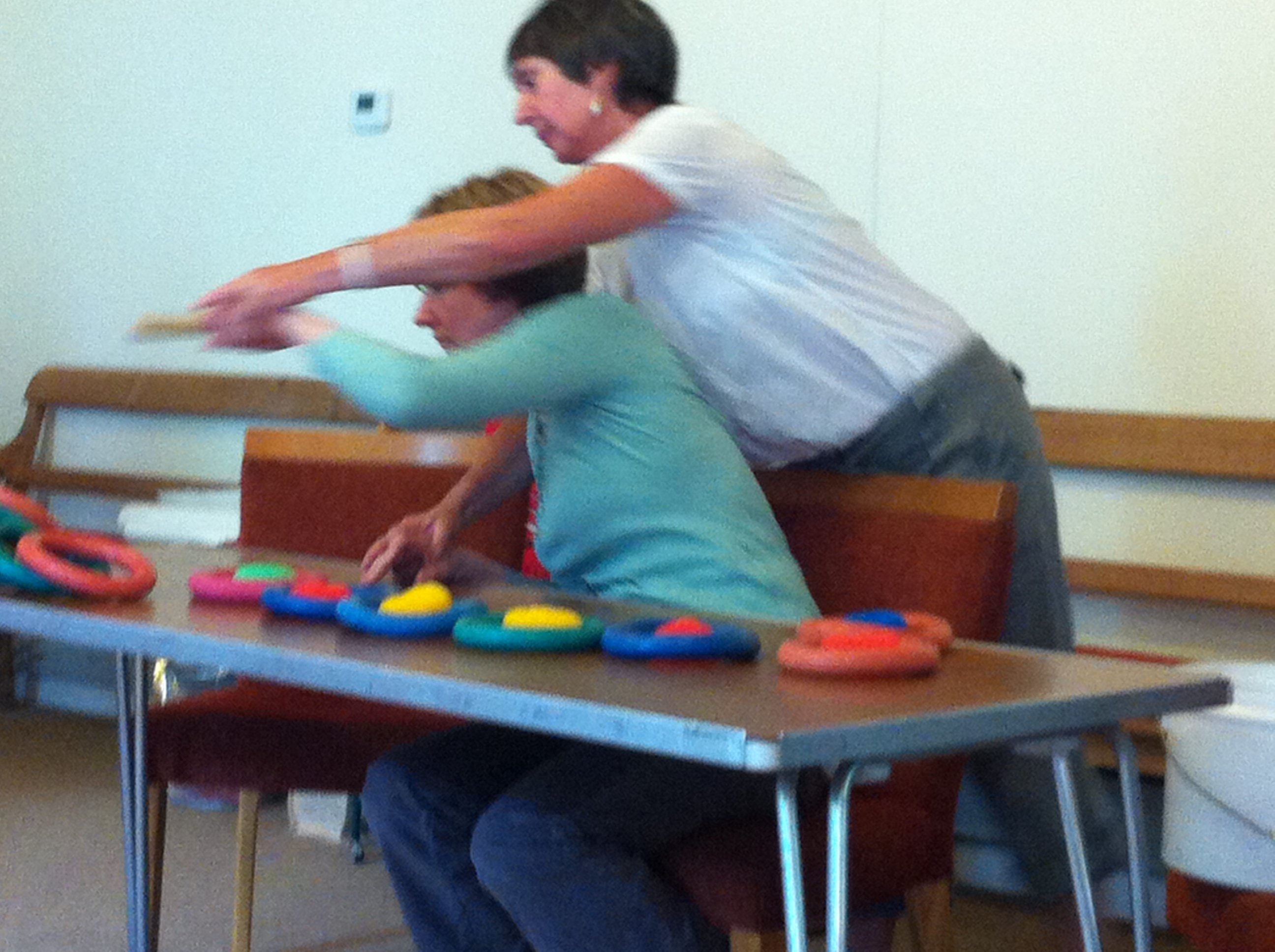 your child does not talk, play, interact or explore the world around him?
your child rejects all your offers to play with him and you feel that you can't teach him anything?
you wonder, how your child can learn, if all he does all day is run or jump or climb?
 ATTENTION! The next WALDON WORKSHOP will take place on Friday 25.11.2022 in Munich/ Germany.
The Waldon Approach: Learning-to-learn
The Waldon Approach is a unique method that was developed by the pediatric neurologist Geoffrey Walden to help children with various learning difficulties. It offers an effective tool to help the children with motivation and moving out of aimless into meaningful doing through the use of his hands. It is especially effective, when introduced early on while the child is still young, so this way of learning becomes part of their regular play routine. But with the older child or young person it can often offer a first experience of meaningful activity. 
Learning-to-learn Skills:
The focus of the Waldon approach is on developing the 'learning to learn' skills:
being effortful

staying focused

sustaining interest in activities
Non-verbal Skills must be learnt FIRST
What is unique about the Learning to Learn Approach is that it is non-verbal, – because this is how young children acquire their early mental capacities. A child learns through their own bodily movements and sensory experiences. Not through teaching or spoken language. That comes later. And it cannot be the other way round. If we focus too much and too soon on verbal language, we risk impeding the fundamental developmental process of the child's experiential learning.
Learning to Learn MANUAL
If you want to find out more about the Waldon Method, then this book by Merete Hawkins will help you to understand this important approach and to provide you with much practical guidance to put it into practice with your child.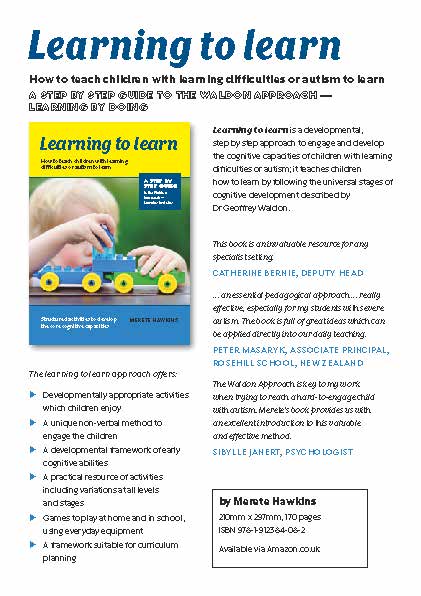 Learning-to-learn Session
In a Learning to Learn Session, the adult sets up the activities that simulate the early learning environment, and directs the child through movements, guiding the child to handle, explore and play with the objects.
The child learns to become engrossed and focussed in their play, using activities which can be easily adapted and changed to match the child's level of development.
Introductory workshop to the 'Learning to Learn' WALDON Method
In this introductory workshop you will learn:
Why are putting in and taking out so important? - understanding that 'learning by doing' is how children first learn about themselves and the world

Assessment criteria - the mental and movement milestones of the first years of life 

Main features of the 'learning to learn' approach

How to plan activities for a child at home and ideas for play materials?

How to deal with challenging behaviour?
Find out more
The Waldon Association, UK: Waldon is a theory about the most basic elements of human learning and development; about the growth of understanding in the individual. How we learn to adapt, and to survive. The application of these ideas in education is called the Waldon Approach and it can be used in any setting, with any age or level of ability. It is most frequently used by parents, carers and ... read more here: Waldon Association UK
VIDEOS by Geoffrey Waldon in Waldonstunden with kids, for example http://waldonapproach.org/videos-waldon-approach/